Meet Stoneshine Ventures
Welcome to Stoneshine Ventures – the trusted source of solution-based marketing for a wide range of businesses. We use creative marketing, event management, social media, and brand strategy to solve complex problems that provide both you and your customers a better experience.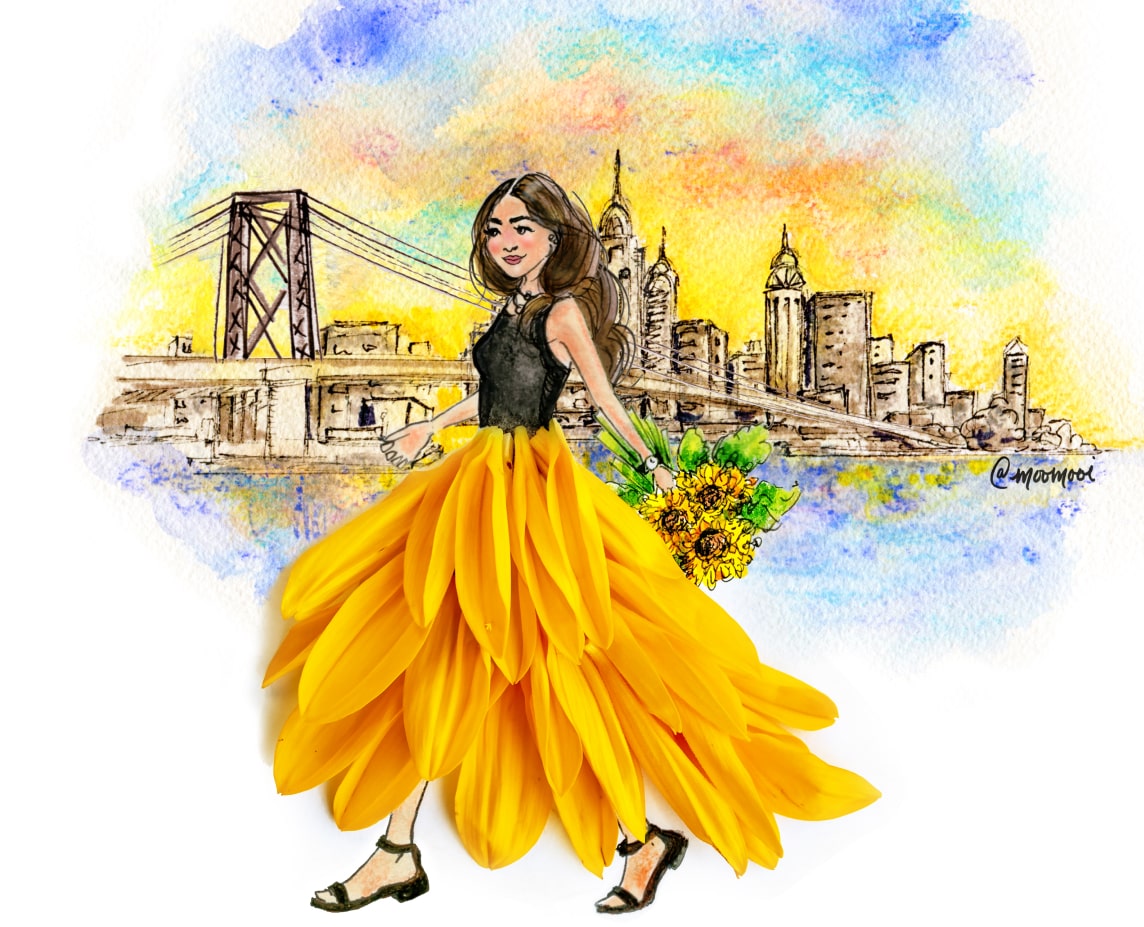 Meet Allyson Stone
As someone who genuinely enjoys connecting with others, marketing had a natural draw for me. To me, it's not just about marketing to people – it's about bringing people in the community together. My career has been dedicated to understanding consumer behavior and I know the importance of building relationships in both marketing and sales. I have a proven record of helping brands elevate to the top of their respective categories, and I have learned the profound importance of marketing and why it matters.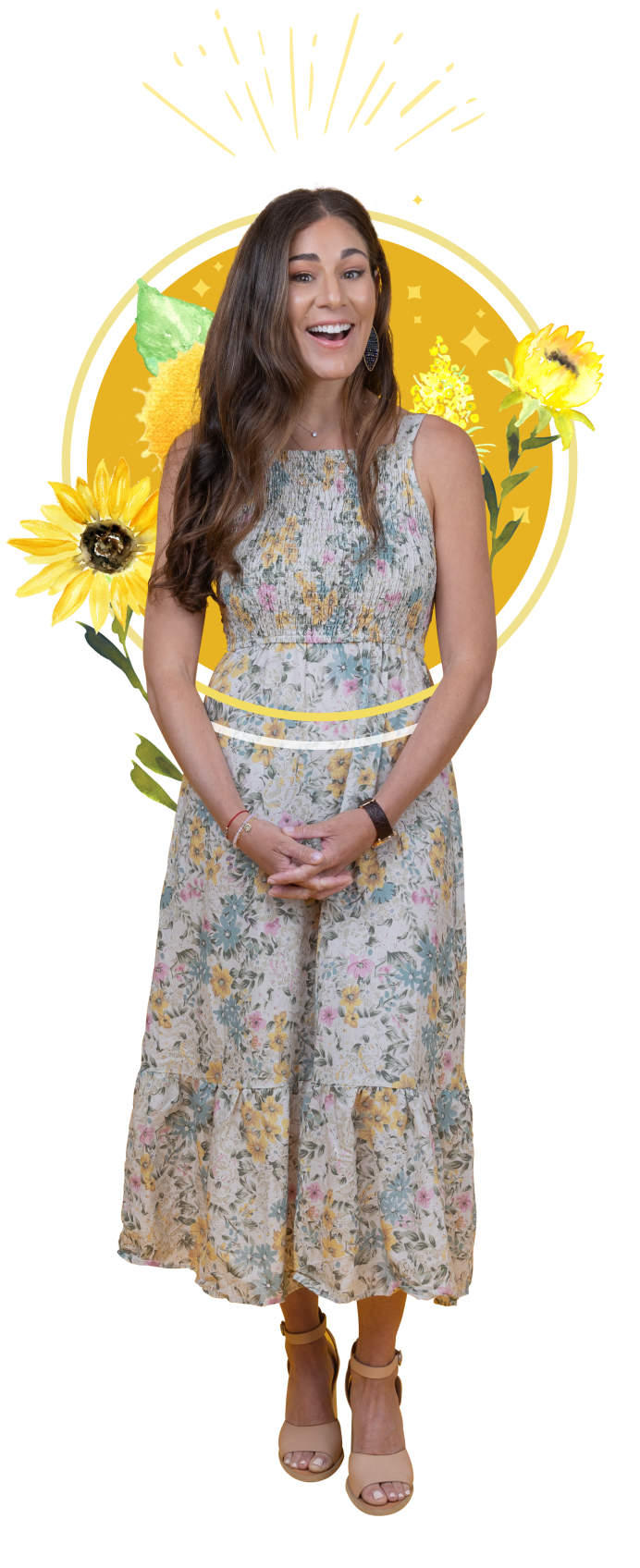 What People Are Saying
"When it came to our hyper-local marketing strategy, Allyson delivered strategically and executed activations with precision. Working closely with our team to bolster marketing efforts for Levain Bakery in Williamsburg, Allyson was able to bridge important relationships and tailor our marketing efforts to meet goals, while staying true to our brand values and mission."
Pam Lewy,
Director of Marketing and Communications at Levain Bakery
"A very talented marketer and communications expert, Allyson has both the experience and demeanor to be successful in any situation. I tapped her to be our marketing team lead while I was out of the office for an extended period, and she did an exceptional job. Particularly adept at thinking strategically for a brand, she's a keen decision-maker who can be trusted with any and every marketing goal, especially when it comes to streamlining email marketing efforts. If you're considering hiring her for a marketing-related project, you will be in good hands."
Meredith Gieskes,
Chief Marketing Officer at HeyMama
"I frequently get asked by colleagues what I'm doing that is working so well and my answer is always 'Allyson!'. Working with Stoneshine Ventures to help market my office and raise brand awareness locally has been a great experience. Allyson's creativity and expertise has helped me grow my startup dental practice by bringing many new patients in. I have felt positively overwhelmed in the best way with the amount of leads she has generated as a result of her marketing strategy and campaigns."
Dr. Lilya Horowitz,
Founder and Owner, Domino Dental
"Working with Allyson and Stoneshine has been even better than I ever could have imagined. She is extremely professional, follows through on her word, and always delivers. She entertains all of my crazy ideas. My brand has reached levels well beyond my wildest dreams and I know as we continue to work together, the sky's the limit. I look forward to not only a long partnership, but a friendship as well!"
Dr. Lauren Becker,
General Dentist and Owner, Dr. Lauren Becker
"Working with Allyson is a genuine joy. She's a warm, invaluable teammate, a creative and sharp thinker, and a talented marketer and strategist who gets results. She has a sharp eye for detail, an engaging voice, and a thoughtful and effective approach to everything she touches. Allyson helps brands grow in substance, style, engagement and reach. She brings great ideas and seamlessly puts them into place. She would be a true asset to any company or project."
Hannah Howard,
Editor-in-Chief, Parent.com and Best-Selling Author
"I highly recommend working with Allyson and her team if you are looking for serious growth! I have seen a huge boost in my business. We now target and attract the right types of patients that I've always wanted because of Stoneshine Ventures. "
Dr. Sage Pollack,
Owner, Dentistry of Colorado
"Allyson loves the North Brooklyn neighborhood more than anyone I know. You'll often find Allyson befriending parents on the playground or connecting with someone new in line to get coffee. She's always working on behalf of small businesses and organizations to make the community stronger. Not only is she the friendliest neighbor, she's also one of the most hardworking, detail-oriented and creative marketing professionals in the business."
Leah Wiseman Fink,
Life & Business Coach and Co-Founder, B'nai Brooklyn
"I highly recommend Stoneshine Ventures for your marketing needs. Allyson has quickly become an invaluable and integral part of our team. In an industry that is often difficult to quantify our return on investment on Stoneshine Ventures Marketing has been immediate! Allyson truly understands the dental industry and the distinction between "customers and patients" and "clinics and dental practices." That is something that can't be taught."
Dr. Daniel Di Cesare,
Owner of Marine Dental Services and Shore Dental
"I am incredibly lucky to have been introduced to Allyson. I was a bit skeptical about another marketing person who had all of the answers for my dental practice. Allyson proved to be different. We are a team, she actually took the time to learn about my practice, my staff and my patients. She has tailored a plan specific to my goals and we have worked together to help me hone what my goals should be. Her team has engaged my staff and empowered them to help create an environment that allows us to communicate our vision of dentistry to our patients and colleagues. It's a relief that now my focus is on my patients and my marketing and social media component is better served by someone as conscientious and innovative as Allyson. I cannot thank her enough for helping me and my staff provide an all encompassing patient experience."
Dr. Steve Cohen,
Owner of Livingston Smiles & Ironbound Dental and President of the NJ Board of Dentistry
Working with Allyson is truly like having a partner. With Allyson, I am able to have transparent conversations on how together we can create magic for the brands and people she works with. With every chat we have, you can tell she truly cares and is passionate about the work that she does. She crosses every "T" and dots every "I". A true brand-building powerhouse, she is smart, strategic, and talented, and I feel extremely lucky to work alongside her.
Rizzi Stigliano,
Public Relations Consultant
"Allyson is the kind of person you get lucky enough to come across once in a lifetime. I am humbled and grateful to have their support for Rafa's Restaurant. Allyson created a business plan and brand identity to help us launch a new business in my village. We wouldn't be where we are today if it weren't for the tremendous amount of insight, care and compassion that Allyson offers."
Alex Bizimana,
Founder, Rafa's Restaurant
"I've had the pleasure of collaborating with Allyson on events and marketing for businesses near the communities we serve. She is absolutely amazing at what she does. She is passionate, has awesome follow up, is very flexible, and accommodating which makes my job so much easier! She truly cares about growing her clients' businesses and has been an absolute delight to work with."
Sadie Villano,
Head of Events & Partnerships, URBN Playground
"Allyson came highly recommended to me and meeting her was kismet. Not only is she incredibly personable and proactive, but her attention to detail, keen eye for design, and marketing skills were invaluable assets that took me from a fleeting idea to a fully-packaged brand. Every meeting with her was both validating and productive, like a therapeutic conversation with your very best friend who knows how to listen deeply and solve all your problems at the same time. Our work together helped me create a knock-out brand identity and full presentation suite that resonates with my customers, defining my business the way I had only been able to see in my dreams. Hire her immediately!"
Adriane Stare,
Postpartum Doula & Babywearing Educator
Allyson and Caitlen (who I've dubbed AllyCait) are just amazing human beings. I've only had the pleasure of working with them for just a few months but, during that short time, I've learned how incredibly witty, personable, thoughtful, and attentive they are. They are passionate about the work and give 110% to everything they do. AllyCait – thank you so much for not only bringing *joy* to the Bright Starts brand but for bringing it my way each day as well! You are greatly appreciated.
Tiffany Phillips,
Kids2 Creative Operations Analyst, Global Marketing
Stoneshine Ventures is my secret weapon for select corporate communications. I love Allyson's talents, personality and thoughtful approach to creative storytelling.
Eric Green, VP,
Global Creative Director Global Marketing Kids2